ViVa Tampa Bay Community Awards
The Viva Tampa Bay Hispanic Heritage award recognition. Honoring our Hispanic American First Responders, Firefighters, Police Officers, Gold Star families, teachers, and Veterans.
Thank you to our partners and sponsors. Gemini Industries Inc., Starbucks, Rice N Beans, Crown Trophy Tampa, Rumba 106.5, Tampa Marriott Water Street, and Course of Action Foundation. Special thank you to Mayor Jane Castor for hosting the awards.
Distinguished First Responders Award:
-Detective Rosmelynn Angelakopoulous. Tampa Police Department
-Detective Pedro Leos. Pasco Sheriff's Office
-Master Detective Manrique Diaz. Hillsborough County Sheriff's Office
-Driver Engineer Alberto Arias. Tampa Fire Rescue
Distinguished Federal law enforcement community award:
-Special Agent Luis Aquino. Homeland Security Investigations
Distinguished military service member award:
-Yeoman First class Adam Garcia U.S. Central Command
Excellence in Education Award- Educator of the year:
– Eveleen Garcia, District Bilingual school counselor Hillsborough County Public Schools
Amigo and Amiga award:
-Kathy Koch and the Aeromed team at Tampa General Hospital
Gold Star Family Recognition:
-Carlos and Catherine Del Castillo
IN MEMORY OF 1LT Dimitri A. Del Castillo
Thank you mayor Jane Castor for hosting the 2020 virtual ViVa Tampa Bay community awards. Congratulations to all our award winners. Thank you to our partners and sponsors. Gemini Industries, Starbucks, Rice N' Beans, Crown Trophy, Rumba 106.5, Marriot Water Street Hotel and Marina, and Course of Action Foundation.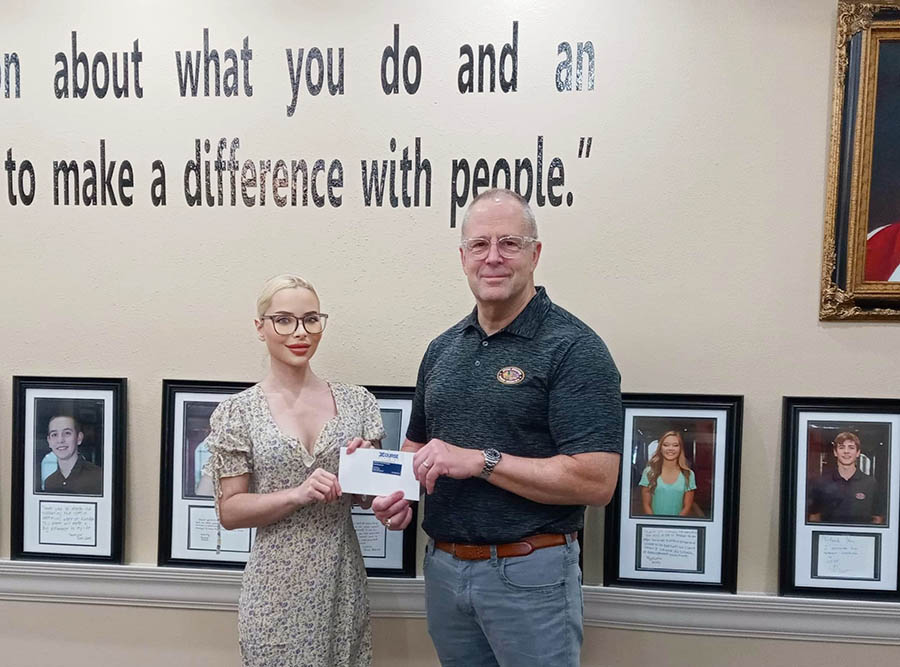 It was truly an honor to present a check on behalf of our COURSE OF ACTION FOUNDATION and in memory of 1Lt Dimitri Del Castillo killed in action in Afghanistan in June of 2011 to the SPECIAL OPERATIONS WARRIOR FOUNDATION President and CEO MAJOR GENERAL CLAYTON M. HUTMACHER USA (RET.) and former Director of Operations, U.S. Special Operations Command to support hundreds of surviving children of Special Operators who lose their lives in the line of duty.
We would like to wish a happy #VeteransDay to all our Veteran friends and the 1.5 million Veterans in Florida, the millions more across our nation. for their selfless service in defense of our great freedoms.
On this special day when we honor our Veterans our day began by visiting the SPECIAL OPERATIONS WARRIOR FOUNDATION. This local non-profit foundation is a top rated nonprofit organization that ensures full financial assistance for a post-secondary degree from an accredited two or four-year college, university, technical, or trade school; and offers family and educational counseling, including in-home tutoring, to the surviving children of Army, Navy, Air Force and Marine Corps special operations. So today, we JOIN FORCES with this wonderful foundation in support of our military families.